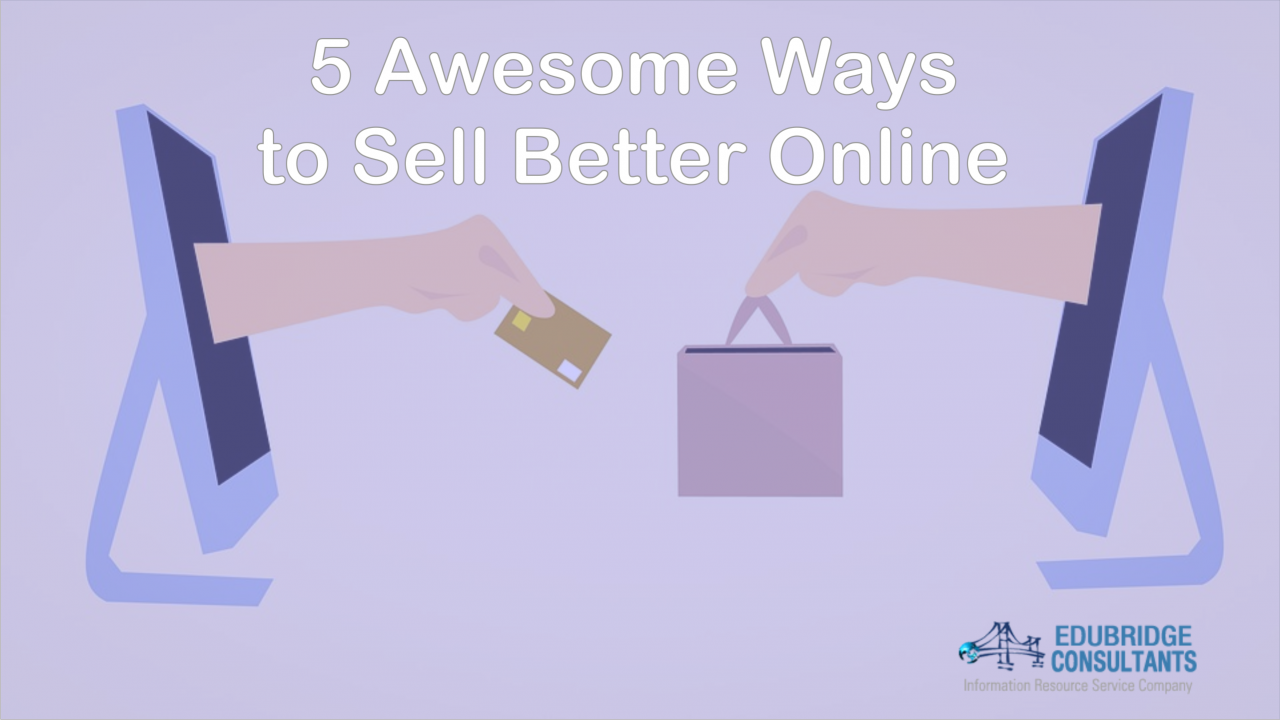 Forget the "sell it!" tagline of one popular online marketplace we have in Nigeria, selling online is not a walk in the park. The average person trying to buy something online has so many options to pick from, and it takes a lot of work and strategy to make them buy from you.
If you haven't been achieving a lot of sales online, it might be because of quite a few things you have been neglecting or overlooking. When it comes to the digital platform, the tiniest details matter, and they could determine how successful you are in selling online.
By the time you have an affirmative answer to most of our questions below, you will be able to "shoot your shot" with online customers.
Check out our post on why digital marketing is not working for you.
1. Is Your Website Responsive?
If you are an e-commerce website or your website is where you make conversions, then you have to make sure it is responsive. That is, displaying optimally with great user experience on various kinds of devices such as smartphones, tablets and PCs. In Africa alone, 90% of internet users are on mobile, and consumers don't think of surfing the internet on their mobile as being any different to surfing on their phone tablet or PC. So you can't afford to think that way. Make sure you're providing the right customer experience across every device platform.
Also, make sure your website is fast. For every second it takes your page to load – you have just lost an impatient customer. You can monitor your site speed through Google Analytics.
Edubridge Consultants can help you create a responsive website.
2. Is Your Business Listed on a Popular Search Engine Local Business Listing?
Getting listed in local search helps you connect with prospective customers in moments that matter. See, it's not only Nigerian music that has gone local, search is the king of local. People now search for goods and services based on their location. For instance, a person who needs hairdressing service, might search for "hairdressers near me" or "hairdressers in Ikeja." once his kind of search is done, relevant businesses in terms of service and location are displayed.
The most popular search engine local listing service is Google My Business (GMB). It helps businesses get listed and displayed when users (of the Google Search engine) make a search that is related to what the business has to offer in goods or services. Details such as business names, phone numbers, website, directions and reviews provided in your listing will contribute them being able to make the decision to patronize you. Winning with listings requires you to constantly update your account with pictures of your business and posts about new offers.
3. Are You Advertising Online?
Online advertising is one the ways you can sell better online. Adverts about your products or services can be targeted for specific age groups, people in specific locations, or with specific interests. There are two ways to advertise online, namely, search advertising and display advertising. Search enables you to meet prospective customers at the point of their needs. This is, when they are searching for products or services related to what you are offering on search engines, you can bid for your adverts to be listed on the search engine result page. Display on the other hand deals with displaying your adverts in different formats on specific online platforms that you chose directly or indirectly based on your goals and target audience.
Because you can set your own budgets and target specific groups, the cost of advertising will be quite low, and can guarantee you return on investment. There are also tools to analyse the results of your digital campaigns, so you can continuously improve your marketing. Search engines like Google, Yahoo and Bing provide this service. Social media platforms such as Facebook, Instagram and LinkedIn are also big players in display advertising.
Need help with online advertising? Talk to our experts today.
4. Are You Engaging on Social Media?
The original intention for social media is to be first a social platform before business was thrown into the mix. Social media like Facebook and Instagram have tweaked their algorithm to favour posts that promote interaction other than sales. So, how you engage with your audience on social media has a huge effect on your conversion rate.
Do posts that will drive interaction with your brand and among your followers. Make them ask questions about your brand, and engage them as tribe/community members other than customers.
Find out if you are doing social media well in this blog post.
5. Is It Easy to Buy from You?
After getting a customer's attention with a great product or service, it is essential to make buying from you easy for them. Going through a cumbersome process to buy a product or book a service on your website is bad enough, not knowing how to reach you because you didn't provide your contact details is even worse. These are the things that can make you lose prospective customers.
On all your purchase platforms, let the patronage process be easy. For instance, if your conversion method is by call, a "call now" button should be part of your call to action. Apply this to all your conversion methods and make sure further contact details are always provided in the "contact us" section of all your platforms.
If you need any help doing any of the things listed above, you can get in touch with our team of experts at Edubridge Consultants for all round strategy on great ways to sell online.